Welcome to Ventura Sport Boats
Creating More Fun in the Sun!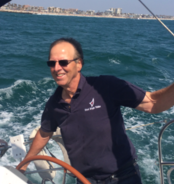 Ventura Sport Boats is led by founder Ken Lange, a lifetime sailor, boat builder, and industrial designer. Over the years, Ken has been the manufacturer of many pocket cruisers, including the renowned West Wight Potter, Sanibel, and Voyager sailboats. To develop the current product line, Ken worked with leading naval architects worldwide. The Ventura Sport Boats factory is located in Oxnard, California, where each pocket cruiser  is handcrafted and outfitted with the latest in equipment from brand-name suppliers.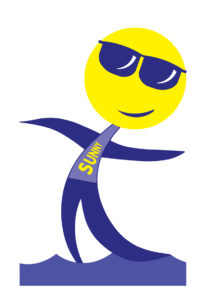 Says Ken: "Our goal is to create boats that are fun, safe, and easy to sail for anyone. We never take our eye off performance, but we begin with stability, maneuverability, and simplicity. I take a special joy in customizing each craft for the individual buyer."
The mascot of Ventura Sport Boats is "Sunny," who personifies our motto of "More Fun in the Sun!"